IT & Automation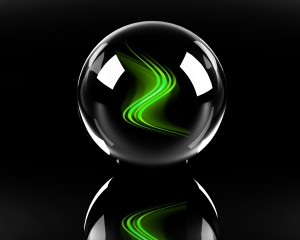 "Information is the resolution of uncertainty."- Claude Shannon, Father of Information Technology
The view that the aim of IT is to improve efficiency is no longer valid.  Companies need to realize that good technology management affects the profits, and should assess IT as part of the larger business strategy. There is more need to treat and procure IT as profit item, instead of a cost item.  As a 21st century organization, your company is fortunate to be surrounded with large amount of fast moving and intelligent data that could be used for operational as well as strategic decision making. Unless rapid collection and processing of this data takes through an automatic IT system, your managers would not be able to take cutting edge strategic as well as tactical decisions or even carry out basic organizational problem solving, in the backdrop of the speed that the 21st century markets exhibit.
Ideally your organization needs two IT layers; the top executive level that allows fast strategic corporate decisions and the operational level that ensures that maximum automation is applied across the entire operational supply chain, thereby achieving maximum time and cost efficiency and hence profitability.
IT platforms that enable executives to carry out top level strategic decisions can include, Balanced Scorecard and its derivatives such as the Strategy Maps and Digital Dashboards. The characteristic of the Balanced Scorecard and its derivatives is the presentation of a mixture of financial and non-financial measures each compared to a 'target' value within a single concise report. The Balanced Scorecard is primarily about choosing measures and targets. A strategy map is a real time, often single page interface that shows a graphical presentation of the current status and historical trends of an organization's Key Performance Indicators (KPIs). They enable instantaneous and informed decisions to be made at a glance. Digital dashboards on the other hand allow managers to monitor the contribution of the various departments in their organization. To gauge exactly how well an organization is performing overall, digital dashboards allow you to capture and report specific data points from each department within the organization, thus providing a "snapshot" of performance. Various independent studies have proved a direct correlation between use of digital dashboards and companies' return on investment (ROI).
Bulk of the IT systems across your organization will belong to the 2nd group i.e the operational level; Billing and customer care (including order provisioning and fault management among other areas), an ERP (Enterprise Resource Planning) tool to automate company's all internal business processes from accounts to procurement, inventory and HR, a CRM (Customer Relationship Management) platform to sell customized products to the customers at their individual and personnel interest level, a SCM (Supply Chain Management) tool to ensure that the internal as well as external processes and partners are all following an integrated automatic system for all transactions and logistics and so on.
Behind all of these platforms will be the organized collection of data in your databases controlled and integrated via a DBMS (Database Management System) in Oracle, IBM's DB2 or Microsoft SQL. A data mining tool can also help you sift instantly through the information to uncover patterns and relationships that would elude a large number of human researchers. The results could enable your organization to predict sales of every product at each location and so on. The choice of an operating system (OS) between Unix, Linux or Windows and languages such as Java, C++ or XML will depend on the scale and mission criticality of the business.
Last but not the least will be the imperative need for the 'end to end' integration of all your IT platforms. You must remember that although it is easier to build a business information system as a stand-alone entity, in the long run it is counter-productive. Although private and public 'cloud computing' gives this aspect a high degree of flexibility and cost effectiveness, yet smart organizations recognize the need to tightly integrate their business information systems as a means to facilitate proper decision making, as well as to achieve efficiency gains and competitive advantage.
With the cut throat competition on the internet arena where your company is now competing with the entire world and where new products and campaigns are being introduced at a breakneck pace, you need new tools to monitor the competitive environment and at OliveLit we have expertise that are trained to specifically to meet that need. We have the experts who have helped international organizations to plan and implement customized, efficient and cost effective IT platforms across various sections of the business, with significant improvements in their top and bottom lines.