Internet, Web & Broadband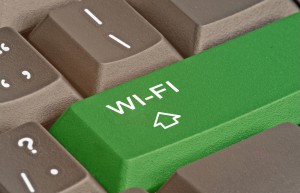 "Web users ultimately want to get at data quickly and easily. They don't care as much about attractive sites and pretty design". – Tim Berners Lee  – inventor of the world wide web (www)
Just when the 19th century was about to outshine the 20th century for inventions that changed human lives, Tim Berners Lee gave the world the world wide web (www) in the closing years of the century and changed the world for ever. Along with the aircraft and television, the 'Web' somewhat made the last century stand up to its predecessor that boasted every invention from light bulb to electricity generation, from radio to telephone and from train to motor car.
Majority of the global companies have gained measurable business benefits using internet and its biggest application (the web), including more innovative products and services, more effective marketing, better access to knowledge, lower cost of doing business, and higher revenues. Results show that companies that made greater use of the web technology report even greater benefits. It has been found that successful companies not only tightly integrate web technologies with the work flows of their employees but also create a "networked company," linking themselves with customers and suppliers through the use of Web based tools. In fact during recessions, their reliance and spending on web based tools increase further. On the consumer side, it has put the existence of the 'bricks and mortar' libraries, post offices and shopping malls at threat! To put it in positive language, it is gradually replacing their inconvenience with a streak its own convenience. It is a tidal phenomenon that has swamped every country across the world. Places where it still hasn't changed people's lives, is because of one reason only; lack of Broadband networks penetration in those countries.
Without Broadband, the internet and the Web is no where. Being the first great invention of the 21st century, Broadband has taken the internet giant and the web and put them on the path of a wide access road that has matched them for size.  Earlier, the web was accessed through narrow band telecom networks that made web access and its growth, virtually prohibitive. Fixed as well as wireless telecoms networks were (and still are being) upgraded to carry web based content across the world at the speed of light. Narrowband copper networks are being replaced with broadband copper based DSL networks and those with the fibre based FTTH and metro Ethernet networks. For a good few years to come, the telecom network service providers will be in a constant challenge of playing network bandwidth catch up against the richness of the content that is being thrown in on the web at a breakneck speed.
The same consumer and corporate appetite for fast access has thrown wireless and the mobility factor in it as well. Broadband access over mobile phones on the 3G technology is rapidly being pursued by 4G and that by LTE!  Time critical and content rich applications such as m-Commerce, m-Health and m-Education have become the norm in many countries. However the eventual spectrum limitation of wireless will ensure that both fixed and wireless broadband networks will have to grow in parallel, complementing and not competing against another under the rule, 'fixed for speed' and 'wireless for mobility'.   The telecom network providers, be it fixed or wireless or mobile, will need to be lightning fast as well as innovative in planning, implementing, optimizing and maintaining their upgrades. Given the consumer's and the corporate insatiable quest for speed, the competition among service providers and  their resultant speed of response, any delays or lack of quality in any of the above tasks is akin to putting the future existence of that telecom service provider at risk.
OliveLit Businesses have industry experts with international Ivy league academic as well as FTSE-100 corporate experience of planning, implementing, optimizing and operating Internet, Web and Broadband networks and applications for large and small fixed, wireless and cellular organizations across the world. We help the new organization plan and implement an Internet, Web or Broadband communications business strategic business plan with one year incubation responsibility. In case of an existing fixed, mobile or wireless telecom service provider, our experts help strategically plan, reengineer, operate and maintain your network infrastructure and upgrades, resulting in increased operational efficiencies and financial gains.